Sponsors and Partners
---
The Tasmanian Building and Construction Industry Training Board (TBCITB) is an independent voice on training and workforce development in the Tasmanian building and construction industry.Training programs are funded from a levy based on the cost of building and construction work. Eligible employing companies can apply for funding for their employees to attend training, and a variety of organisations are funded each year to deliver broader workforce development initiatives.
The TBCITB promotes quality pathways to employment for students and jobseekers, supports those in employment to develop their skills, obtain industry accreditation and pursue career opportunities, and champions industry-wide initiatives that promote diversity, innovation and advancement in all areas of the construction industry.
For more information, please visit www.tbcitb.com.au/

---

Axis enables a smarter and safer world by creating network solutions that provide insights for improving security and new ways of doing business.

As the industry leader in network video, Axis offers products and services for video surveillance and analytics, access control, and audio systems.
Axis has more than 3,000 dedicated employees in over 50 countries and collaborates with partners worldwide to deliver customer solutions. Axis was founded in 1984 and has its headquarters in Lund, Sweden.
For more information please visit www.axis.com
---

Capral Aluminium commenced operations in Australia in 1936 and is Australia's largest manufacturer and distributor of aluminium profiles. Capral has an extensive distribution network, consisting of major distribution facilities, regional and metropolitan centres with an extensive range of products and logistics capabilities. Capral is a market leader in supply to fabricators and distributors, focusing on the Residential, Commercial and Industrial segments.
For more information, please visit www.capral.com.au
---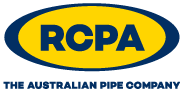 Reinforced Concrete Pipes Australia (RCPA) is the only national supplier of Steel Reinforced Concrete Pipe and concrete products that is solely Australian owned. RCPA is now firmly established as a force in the Australian precast concrete products market, with manufacturing plants located in Brisbane, Melbourne, Perth & Sydney. Part of the RCPA group since 2015, FRCPipes provide a range of fibre reinforced concrete pipes and products to the Australian civil construction market.
In addition to concrete pipes, RCPA manufactures and supplies precast concrete products including reinforced concrete box culverts, stormwater pits, headwalls and arrange of other precast concrete products.
For more information, please visit: www.rcpa.com.au/
---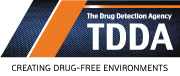 The Drug Detection Agency (TDDA) is Australasia's complete solution provider for all workplace drug policy, testing and education needs. Our end-to-end services provide businesses with accredited processes to meet health and safety compliance requirements. TDDA helps companies realise safer and more productive workplaces. Established in 2005, TDDA is a leader in its field with 65 operations throughout Australasia.
For more information, please visit www.tdda.com
---

Roads & Infrastructure Australia is a leading print and online resource for the roads, infrastructure and civil engineering professions in local and state government sectors, as well as consultants and contractors within the private sector.
Roads & Infrastructure Australia is dedicated to keeping industry up to date with the latest developments in Australia's booming infrastructure sector.
For more information, please visit www.roadsonline.com.au