Sponsors and Partners
---
The Tasmanian Building and Construction Industry Training Board (TBCITB) is an independent voice on training and workforce development in the Tasmanian building and construction industry.Training programs are funded from a levy based on the cost of building and construction work. Eligible employing companies can apply for funding for their employees to attend training, and a variety of organisations are funded each year to deliver broader workforce development initiatives.
The TBCITB promotes quality pathways to employment for students and jobseekers, supports those in employment to develop their skills, obtain industry accreditation and pursue career opportunities, and champions industry-wide initiatives that promote diversity, innovation and advancement in all areas of the construction industry.
For more information, please visit www.tbcitb.com.au/
---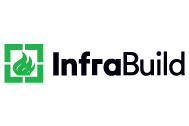 InfraBuild Construction Solutions (formerly LIBERTY OneSteel Reinforcing)
Australia's premier supplier of steel reinforcing construction solutions supported by a national network of 35 branches.
InfraBuild Construction Solutions is a full-service reinforcing supplier to tier 1 builders and mega infrastructure projects across Australia. It is one of Australia's premier suppliers of steel reinforcing solutions for commercial, residential and civil construction and mining industries. InfraBuild Construction Solutions' national network of 35 branches services customers Australia wide, supplying quality custom prefabricated reinforcing solutions, products and accessories to both Australia's largest construction companies and the home renovator.
For more information, please visit www.infrabuild.com
---

Axis enables a smarter and safer world by creating network solutions that provide insights for improving security and new ways of doing business.

As the industry leader in network video, Axis offers products and services for video surveillance and analytics, access control, and audio systems.
Axis has more than 3,000 dedicated employees in over 50 countries and collaborates with partners worldwide to deliver customer solutions. Axis was founded in 1984 and has its headquarters in Lund, Sweden.
For more information please visit www.axis.com
---

Capral Aluminium commenced operations in Australia in 1936 and is Australia's largest manufacturer and distributor of aluminium profiles. Capral has an extensive distribution network, consisting of major distribution facilities, regional and metropolitan centres with an extensive range of products and logistics capabilities. Capral is a market leader in supply to fabricators and distributors, focusing on the Residential, Commercial and Industrial segments.
For more information, please visit www.capral.com.au
---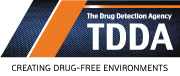 The Drug Detection Agency (TDDA) is Australasia's complete solution provider for all workplace drug policy, education and testing needs. Our end-to-end services provide our clients with a level of comfort in relation to achieving a safer workplace together. Established in 2005, TDDA has forged an excellent reputation with our clients through our world-class services.
For more information, please visit www.tdda.com
---
ProjectLink is one of Australia's biggest online directories for the building, road, landscaping, mining, port and railway sectors. ProjectLink offers a wide variety of building products and equipment and connects you to suppliers relevant to your industry.

At ProjectLink you are able to source projects based on project types. These include Buildings, Roads, Parks, Railways, Ports, Mining.
"Can't find the product? ProjectLink will source it for you".

For more information, please visit www.projectlink.com.au