Conference Agenda
---
---
08:00 - 08:50
REGISTRATION
09:00 - 09:30
Ministerial Address

Hon. Michael Ferguson, Minister for Finance, Minister for Infrastructure and Transport, Minister for State Growth, Tasmania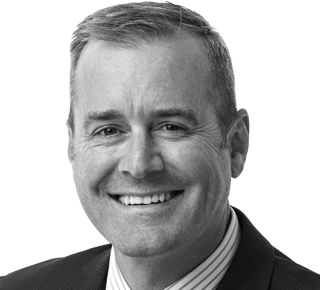 09:30 - 10:00
Bringing Life to Launceston – The City Heart Project
Launceston's 10-year City Deal is maximising the city's potential by focusing on key objectives that target jobs and skill growth, business, and industry and population growth in order to create a more vibrant and liveable city.
Revitalising the city by improving access to education and employment opportunities, stimulating economic growth and providing local industries and businesses with the confidence to make future investments in Launceston and the surrounding region.
City Deal updates.

Mayor Albert van Zetten, His Worship the Mayor, City of Launceston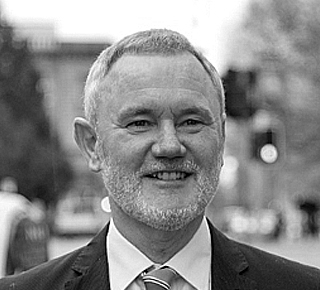 10:00 - 10:30
Examining Tasmania's Southern Growth Area
Created in collaboration with the Tasmanian Government and the Clarence, Glenorchy, Hobart and Kingborough Councils, a legislative framework has been established to drive strategic decision making across the region and develop a blueprint for future strategic infrastructure investment.
The Hobart City Deal is a partnership between Federal, State and the Hobart metropolitan councils to embrace the budding opportunities for growth within the areas whilst also addressing emerging challenges.
Affectionally known as one of the Greater Hobart Councils, Glenorchy is a growing urban community that boasts numerous housing, employment and investment opportunities.

Mayor Kristie Johnston, Mayor, Glenorchy City Council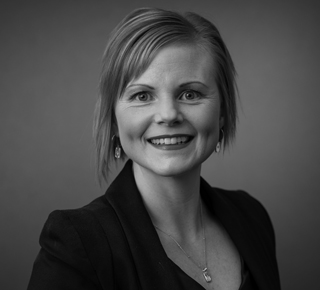 10:30 - 11:00
SPEED NETWORKING
This speed networking session will allow delegates to introduce themselves and swap business cards with those they are seated with and other summit attendees.
11:30 - 11:50
The Hobart Airport Expansion
The expansion will more than double the size of the international airport, with upgrades to existing facilities and departure lounges, enhanced passenger screening facilities and the creation of international processing facilities.
Phase One updates and lessons learnt.
Overview on the final two stages, which will be completed by 2030.

Sarah Renner, Chief Executive Officer, Hobart Airport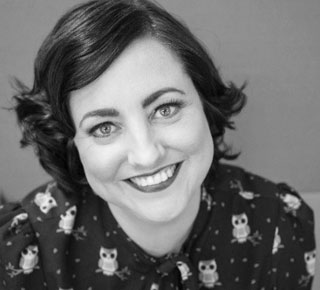 11:50 - 12:10
The Road Ahead – Mac Point on The Move
Mac Point is moving ahead with plans underway to release the first parcel of land for permanent development.
Mary will look at the year ahead and the major milestones that will take place for the precinct as well as discuss the complexities that the Corporation has faced in getting it to this stage.
This is an exciting time for the Macquarie Point Development Corporation and the legacy we will leave will be one that is well considered, responsible and something to be enjoyed for generations to come.

Mary Massina, Chief Executive Officer, Macquarie Point Development Corporation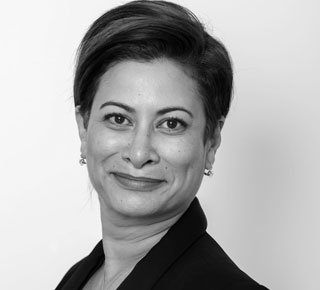 12:10 - 12:30
Tasmanian Tourism At An All Time High
Tourism directly and indirectly supports approximately 17.2% of the total Tasmanian employment, the highest percentage in the country and higher than the national average.
Directly contributing $1.49 billion to Tasmania's Gross State Product, the tourism industry is continuing to grow through influential and collaborative partnerships between the public and private sector.
What it means to have a Healthy Tasmanian Visitor Economy.

John Fitzgerald, Chief Executive Officer, Tourism Tasmania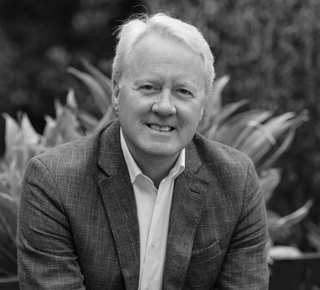 12:30 - 13:00
Boosting Tasmania's Ports
Tasmania's four main ports will be treated to large expansions under a $200 million plus master plan: $80 million will be invested at Burnie, with improved logistics and supply chain infrastructure for minerals exports, and improved cruise facilities allowing for more ship visits and tourism growth.
A $50-$60 million development at Devonport will extend berthing facilities for passengers, cargo and freight, allowing an additional 160,000 passengers to annually enter Devonport.
A further $50-60 million will help develop a new Antarctic logistics precinct in Hobart, to support the Tasmanian Antarctic Gateway Strategy and attract further international programs.
A $10 million investment will improve berthing capacity at Bell Bay, optimising port facilities for industry and enabling forestry and mining exports from multiple berths and upgrading fuel pipelines.

Anthony Donald, Chief Executive Officer, TasPorts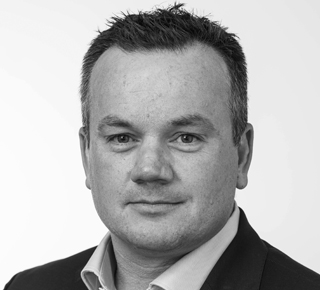 13:00 - 14:00
LUNCH BREAK
14:00 - 14:30
TasWater's Long Term Strategic Plan: 2018 – 2037
The LTSP identifies outcomes to be delivered to all residential and commercial services over a 20-year period.
Efficiently and effectively ensuring the delivery and maintenance of high-quality drinking water identified as the highest priority, with the improvement of environmental compliance and dam safety close behind.
Utilising consumer feedback to effect change and reduce complications to the network, ensuring a more efficient sewerage system for the future.

Mike Brewster, Chief Executive Officer, TasWater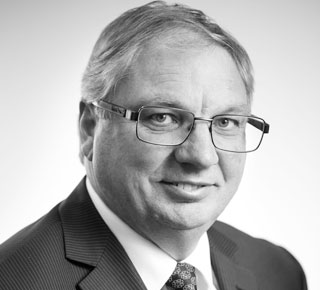 14:30 - 14:50
Contributing to Tasmania's cities and regions: the University of Tasmania's Transformation Projects
Northern Transformation Project ($300M) at West Park, Burnie and Inveresk, Launceston, with construction underway in Burnie and due to commence mid 2020 in Launceston
Southern Transformation Project will see the University consolidate its presence in the Hobart CBD over a 15 year timeline.
Both are key to our strategy to improve Tasmania's educational attainment, health, economic performance, social inclusion, cultural participation and environmental sustainability.

Professor Rufus Black, Vice- Chancellor, University of Tasmania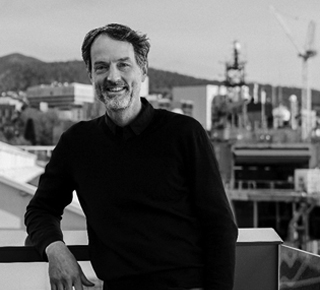 14:50 - 15:10
Developing Tasmania's World Class Wind Resources: Robbins Island Renewable Energy Park
The $1.6 billion project will, make a significant contribution to state and national energy generation needs.
The construction and ongoing maintenance will provide jobs and a significant economic boost for Tasmania
The project is expected to have a generation capacity in the range of 400 to 1000MW.
Significant associated infrastructure including transmission lines, roads, a bridge and a wharf will also form part of the Renewable Energy park.
Project update

David Pollington, Chief Operating Officer, UPC Renewables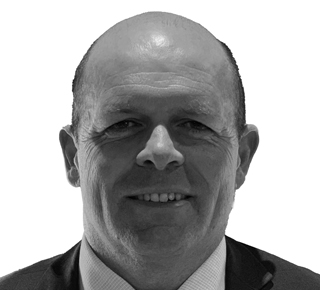 15:40 - 16:00
TasWater Capital Delivey Office (CDO) Capital Works Program
TasWater has established a Capital Delivery Office (CDO) with an alliance partner to manage the planning and delivery of a substantial capital works program. The CDO works as an extension of TasWater's business and is delivering sustainable water and wastewater solutions for the Tasmanian community. The CDO will deliver circa $150m of capital projects annually throughout Tasmania.

Ian Penman, Alliance Program, TasWater Capital Delivery Office

16:00 - 16:50
PANEL DISCUSSION
Intergenerational Infrastructure: Exploring Implementation and Influence
How to effectively deliver major infrastructure projects to best serve the state.
Ensuring the economic benefits of major projects flow on to all regions of Tasmania.
What infrastructure should be prioritised to promote urban development and economic growth?
The construction skills shortage: is there a way around it?

Brian Wightman, Tasmanian Executive Director, Property Council of Australia
Craig Perkins, Chief Executive Officer & Director of Regional Development, Regional Development Australia - Tasmania
David Finnigan, Committee President, Engineers Australia Tasmania Division

17:00 - 18:00
COCKTAIL NETWORKING FUNCTION
08:45 - 09:20
REGISTRATION
09:30 - 10:00
Strategic Infrastructure Projects: An Address from the Department of Justice
Exploring the infrastructure required to provide for custodial corrections in Tasmanian prisons, and access to justice through Tasmanian courts.
How the Department of Justice will address these requirements, through the current and future development of strategic infrastructure projects.
Planning and managing budget and resources in order to bring these projects to fruition.

Ginna Webster, Secretary, Department of Justice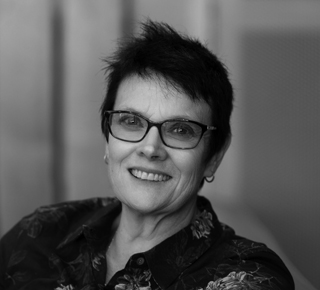 10:00 - 10:30
Energy and Resources Growth in Tasmania
Updates on Tranche 3 of the Tasmanian Irrigation Scheme.
Phase 1 of Tranche 3 will focus on the Don, Sassafras Wesley Vale, Fingal, Northern Midlands, and Tamar Irrigation Schemes.
The aim is to deliver 78,000 megalitres of water, 479 kilometres of pipeline, seven dams, 23 pump stations and four power stations.

Andrew Kneebone, Chief Executive Officer, Tasmanian Irrigation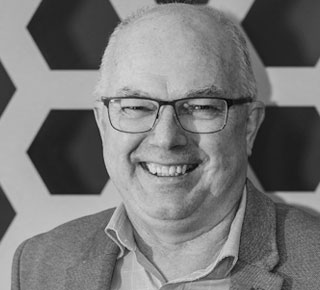 10:30 - 11:00
Tasmania's Affordable Housing Plan: Delivering Safe and Secure Accommodation
The plan will assist and address the full spectrum of housing, including social and community housing, and private rentals.
Exploring the ins and outs of the $125 million strategy.
Project updates.

Brian Wightman, Tasmanian Executive Director, Property Council of Australia

11:30 - 11:50
Granville Harbour Wind Farm - Bringing Clean Energy to Tasmania
Granville Harbour Wind Farm will capitalise on Tasmania's enviable wind potential while simultaneously helping the State achieve its goal of becoming 100% reliant on renewable energy by 2022. Specialist project teams onsite are utilising groundbreaking techniques for constructing the $280 million asset.
This presentation will cover:
Complexities of delivering large infrastructure projects in the remote West Coast.
Critical value of building social licence to support renewable energy developments.
Ensuring a flow of local economic investment from renewable energy construction projects for Tas and the West Coast.

Lyndon Frearson, Project Director, Granville Harbour Wind Farm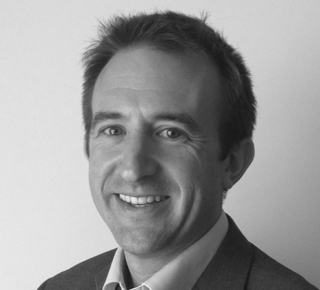 11:50 - 12:10
Moving Tasmania Closer to Battery of the Nation (BotN)
Examining the State's 10-year strategic asset management plan to ensure the continued growth of Tasmania's hydropower assets.
Creating a foundation for Australia's transition to a clean energy future.
Summary of long term BotN vision.

Christopher Gwynne, Program Director, Battery of the Nation Initiative, Hydro Tasmania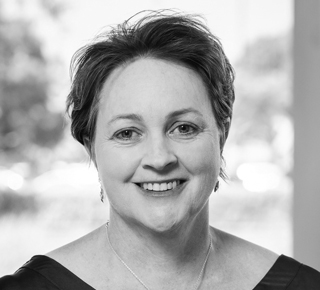 12:10 - 12:30
Transforming Australia's Blue Economy
Announced in Launceston on Tuesday, 16 April 2019 by Minister for Industry, Science and Technology Karen Andrews, the Blue Economy CRC aims to drive an evolution in marine-based industries, unlocking enormous economic, environmental and technological benefits. This project is a 10-year collaboration between 40+ national and international partners from industry, research and government, underpinned by a $70 million cash investment from the Federal Government. The Blue Economy CRC imagines a future where integrated seafood and renewable energy production systems operate offshore and where the community and industry have confidence they are safe, reliable, efficient and environmentally responsible.

Dr John Whittington, Chief Executive Officer, Blue Economy CRC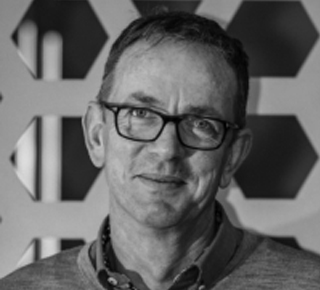 12:30 - 13:30
LUNCH BREAK
13:30 - 14:10
PANEL DISCUSSION
Bringing the Project Pipeline to Fruition
Exploring the challenges and solutions to deliver public and private infrastructure currently in the Tasmanian pipeline.
What role does placemaking play in the conception of major projects and how does it impact quality of life and liveability?

Rebecca Greenwood, Program and Project Consultant/Operations Manager, Resonance Consulting
Robert Mallett, Executive Officer, Small Business Council

14:10 - 14:30
Shining a Light on Innovation in City Government
There is a traditional view that local governments administer civil and waste projects, yet the complex problems facing cities today aren't resolved with "rates roads and rubbish" solutions. So, how do city managers pivot to embed innovation as "the thing we now do" to make change, scale and speed the new normal? The City of Hobart has enacted broad structural changes over the last two years. These changes have initially set the foundation for delivery of its Connected Hobart smart cities program. However, importantly, these changes will also allow Council to consider the impacts of the relocation of UTAS into the city centre and to collaborate through a range of strategic partnerships on the activation of Macquarie Point and the implementation of multiple city-shaping initiatives within the Greater Hobart City Deal.

Peter Carr, Director City Innovation, City of Hobart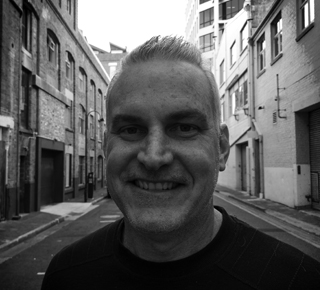 14:40 - 15:10
REFRESHMENTS
Agenda is subject to change
*Speakers to be confirmed