TAS Major Projects Conference Returns to Condense Industry Opportunities Into Two Engaging Days
Posted On November 8, 2019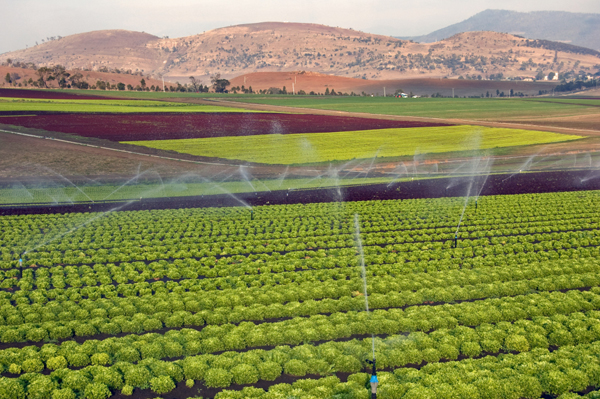 Photo by Bernard Spragg, NZ.
Expotrade is delighted to announce that the Tasmanian Major Projects Conference is returning in April 2020.
The conference will bridge the nexus between receiving work in the major projects sphere while adhering to best-practice standards. Timely information on upcoming Tasmanian projects will be discussed by high-profile public and private experts, alongside knowledge-enhancing presentations on effective project delivery.
Tasmania's Hon. Michael Ferguson MP, Minister for State Growth and Infrastructure and Transport will open the conference.
Minister Ferguson will unpack where the state government's $13.9 billion of infrastructure investment will go, while exploring what is in store thanks to the 10 Year Infrastructure Project Pipeline. Contractors looking to expand their work in the state's rail and roads sector are especially encouraged to attend the Minister's speech, as much of the Pipeline will incorporate the formation of once-in-a-generation rail and roads projects.
Zooming into a focus on regional Tasmanian investment will be Parliamentary Secretary for Regional Community Development, the Hon. Jane Howlett MLC.
Government investment in regional Tasmanian projects is currently healthy, especially with the development of the Federal Government's Building Better Regions Fund. Funding has been confirmed for a variety of projects thanks to the Fund, including Stage 2 of the Northbourne Park Retirement Village and the Huon Valley Integrated Health Hub. As a result, the Parliamentary Secretary's speech will provide attendees with plenty of food for thought on how they can contribute to the growth of regional Tasmania's infrastructure.
Over in Tasmania's capital, the Hobart Airport expansion promises to provide Tasmanians with over 120 construction jobs.
The expansion will ready the airport for the over 4 million passengers expected to pass through on a yearly basis. With the inclusion of an international processing facility and expansions to lounges and retail and food areas, the benefits for passengers and industry alike will be widespread by project completion in 2030.
Hobart Airport CEO Sarah Renner will provide updates at the conference on Phase One of the project, before revealing what attendees can expect from the remaining two phases of the redevelopment.
Tasmania's agricultural sector is also undergoing some beneficial reshaping thanks to the continued roll-out of the Tasmanian Irrigation Scheme.
Andrew Kneebone, CEO at Tasmanian Irrigation will provide updates on Tranche 3 of the scheme. With the Federal Government aiding in the roll-out of Tranche 3 due to a joint funding arrangement with the state government, Tasmania's often limited agricultural industry has room to flourish and continue unlocking jobs for its workers.
Kneebone will round out his presentation by exploring the advantages of Trance 3 for farmers and potential stakeholders, state-wide.
Beyond government investment and irrigation, projects falling under the umbrella of a range of sub-sectors will also be explored at next year's Tasmanian Major Projects Conference.
Senior-level executives will present on diverse projects spanning Tasmania, from the Macquarie Point waterfront development and Launceston's City Heart project, to the state's Affordable Housing Plan and TasPorts Expansion.
The Tasmanian Major Projects Conference will provide contractors and investors with a wide-ranging, expert view of what is currently happening infrastructure-wise in Tasmania. With hours of networking sessions supplementing each presentation, attendees can expect to benefit holistically from Tasmania's flourishing infrastructure sector by hearing from and meeting the stakeholders responsible for advancing major projects in the state.
The 3rd Tasmanian Major Projects Conference will be held on the 1-2 of April at the Wrest Point Convention Centre in Hobart. Tickets are selling fast so book now to secure your seat.